Lutz-Jesco PERIDOS 3.2 mm
* Overnight Shipping Available!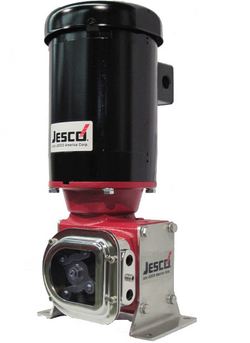 Exceptional self-priming capabilities make the PERIDOS series an ideal choice for hard-to-handle chemicals such as sodium hypochlorite, hydrogen peroxide or viscous polymers. An extremely wide range of flow outputs can be obtained by simply changing the tubing size.
Flows to 50.2 GPH Pressures to 100 psi. Rugged industrial drive uses standard 56C face motors. Seal-less pumping technology. Self-priming – suction lifts to 30 ft. No check valves – few moving parts. Various long life chemical resistant tubing options available. Dry run capability. Remote wall mount controller with backlit digital display & integral keypad in NEMA 4 enclosure. User selectable manual or automatic control. Automatic control via 0-10VDC, 4-20mA or RS485 inputs. Integral pump run timer to monitor tubing life.
Key Features:
Max Pressure (spig) - 100
Capacity (gph) - 90 Hz - 0.02-2.68
Capacity (gph) - 75 Hz - 0.05-6.56
Questions before buying? Ask the expert about this item. Sorry, do not submit repair related questions.

Contact a pump specialist to assist you in finding the right pump or pump part. Our Factory Authorized pump experts can help you find the best solution and the GUARANTEED LOWEST PRICE !
Call 1-800-298-4100
Mon - Fri : 7AM to 4:30 PM
Saturday : 7AM to 1PM Eastern Standard Time

Areas We Serve

New Jersey
New York
Connecticut
Nationwide
Subscribe to our newsletter
Pump Express
190 Main Avenue
Wallington NJ 07057
(800) 298-4100
Copyright ® 2013 Pump Express