Lutz-Jesco AIRTRAN AODD
* Overnight Shipping Available!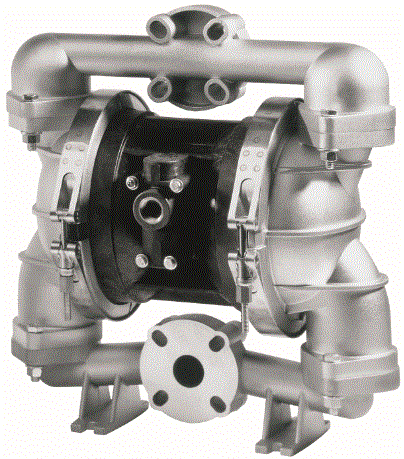 JESCO AIRTRAN AODD (Air Operated Double Diaphragm) transfer pumps are available in many different sizes and materials of construction to suit all of your application needs. Both clamp bands and bolted versions are available. The pump range comprises a 1/4" size, all the way to a 3" size. AIRTRAN pump housings are available in Polypropylene, PVDF, Nylon, Conductive Nylon, Aluminum and Stainless Steel, the membranes, ball valves and o-rings are available in Teflon, FKM (VitonR), GeolastR (Buna-N) and Santoprene. Pump capacities go up to 255 GPM with maximum air pressures up to 120 PSI.
Key Features:
ESCO AIRTRAN pumps are used in Markets such as:
Glass and Fiberglass
Marine/Shipbuilding
Metal and Steel
Mine and Construction
Paint
Wood
Aviation
Electroplating/Surface
Treatment
Food and Beverage
Automotive
Chemical and Petroleum
Clay and Ceramics
Questions before buying? Ask the expert about this item. Sorry, do not submit repair related questions.

Contact a pump specialist to assist you in finding the right pump or pump part. Our Factory Authorized pump experts can help you find the best solution and the GUARANTEED LOWEST PRICE !
Call 1-800-298-4100
Mon - Fri : 7AM to 4:30 PM
Saturday : 7AM to 1PM Eastern Standard Time

Areas We Serve

New Jersey
New York
Connecticut
Nationwide
Subscribe to our newsletter
Pump Express
190 Main Avenue
Wallington NJ 07057
(800) 298-4100
Copyright ® 2013 Pump Express