Armstrong Pump Parts Distributor
* Overnight Shipping Available!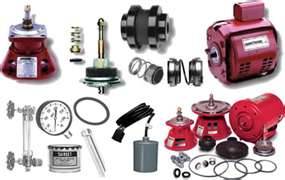 YOU CAN BUY PUMP PARTS FOR EVERY ARMSTRONG PUMP MADE. Search Our On-line Armstrong Pump Parts Catalog to find the part you need. We stock a full line of Armstrong pump replacement parts so you can repair your pump quickly. To Order Armstrong Pump Repair Parts Today - Call PumpProducts.com @ 1-800-429-0800
Key Features:
Armstrong Pump Controls
Armstrong Pump Impellers
Armstrong Pump Motors
Armstrong Pump Seals
Armstrong Pump Shafts
Armstrong Pump Bearings
Armstrong Pump Gaskets
Armstrong Pump Wear Rings
Armstrong Pump Rotating Assemblies
ALL ARMSTRONG PUMP REPLACEMENT PARTS IN STOCK @ PumpProducts.com !
Product Availability: Armstrong Pump Parts Available For Next Day Delivery @ PumpProducts.com
Questions before buying? Ask the expert about this item. Sorry, do not submit repair related questions.

Contact a pump specialist to assist you in finding the right pump or pump part. Our Factory Authorized pump experts can help you find the best solution and the GUARANTEED LOWEST PRICE !
Call 1-800-429-0800
Mon - Fri : 7AM to 4:30 PM
Saturday : 7AM to 1PM Eastern Standard Time

Areas We Serve

New Jersey
New York
Connecticut
Nationwide
Subscribe to our newsletter
Pump Express
190 Main Avenue
Wallington NJ 07057
(800) 429-0800
Copyright ® 2013 Pump Express