THE NATION'S LEADING PUMP & PARTS SUPPLIER!
Rotech DN Series End Suction Centrifugal Pump (DNJ 32/13 through DNJ 200/50)
* Overnight Shipping Available!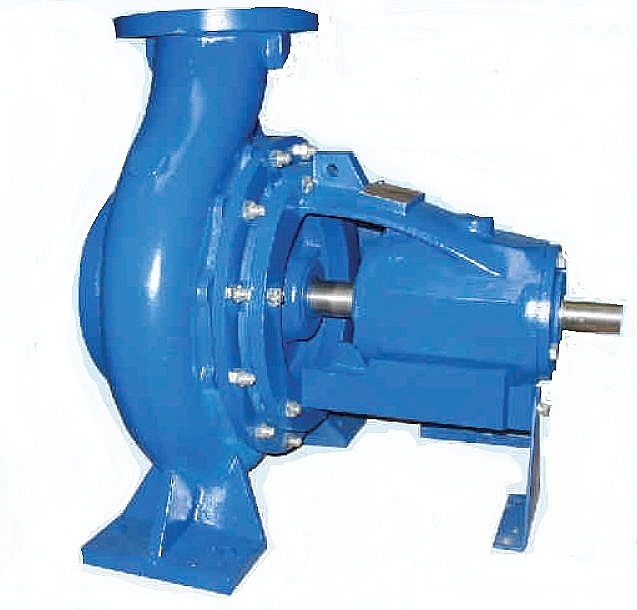 Rotechs DN Series end suction centrifugal pumps are frame mounted pumps coupled with electric motors by flexible type of coupling. DN series end suction pumps are designed for pump applications in accordance with standards developed by the Hydraulic Institute (HI) and the National Electrical Manufacturers Association (NEMA).
These pumps are designed for applications in medium duty service, in heating and air conditioning, booster and general circulating services. DN Series end suction centrifugal pumps are also used for city water, municipality, irrigation, HVAC, apartment building, effluent treatment, cooling tower, circulation water, chillers, petrochemicals, refineries and pharmaceutical applications amongst others. SIZING AND PARTS SPECIFICATIONS ATTACHED BELOW
Key Features:
Capacities - Up to 3000 GPM
Head - Up to 400 feet
Pressure - Up to 175 psi
HP - Up to 200 HP
Temp. - From 32 to 200F
Drives - Electric Motors
Liquids - Water & Light Hydrocarbons
Materials - Cast Iron
Bronze
Stainless Steel
Questions before buying? Ask the expert about this item. Sorry, do not submit repair related questions.

Contact a pump specialist to assist you in finding the right pump or pump part. Our Factory Authorized pump experts can help you find the best solution and the GUARANTEED LOWEST PRICE !
Call 1-800-298-4100
Mon - Fri : 7AM to 4:30 PM
Saturday : 7AM to 1PM Eastern Standard Time

Copyright ® 2013 Pump Express