THE NATION'S LEADING PUMP & PARTS SUPPLIER!
BJM IGF32-9 Perfecta Corrosion Resistant Pump (IGF32-9)
* Overnight Shipping Available!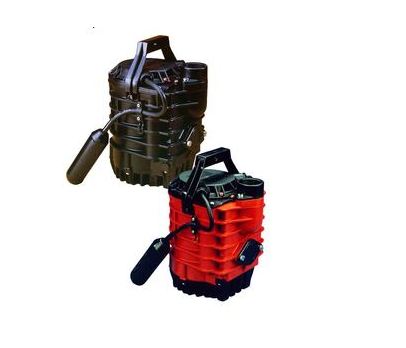 Designed to pump contaminated/dirty water, corrosive liquids and for light dewatering. Used in the following U.S. industries: Metal Plating, Salt Mining, Plumbing, Marine, Agriculture, Aquaculture, Chemical, Rental, Utilities and Fire Departments. Virtually unbreakable. Compact and lightweight. Excellent resistance against acids and alkalis. Two discharge ports. 1 1/4" inside threaded connection and one 1 1/2" tapered hose connection delivered with each pump. Thermal breaker incorporated in motor windings shuts off power before over-heating occurs due to locked rotor or long periods of running dry (130C).
Key Features:
Horsepower - 0.4
Volts - 115
Rated Amps - 5
Max GPM - 46
Phase -1
Questions before buying? Ask the expert about this item. Sorry, do not submit repair related questions.

Contact a pump specialist to assist you in finding the right pump or pump part. Our Factory Authorized pump experts can help you find the best solution and the GUARANTEED LOWEST PRICE !
Call 1-800-298-4100
Mon - Fri : 7AM to 4:30 PM
Saturday : 7AM to 1PM Eastern Standard Time

Copyright ® 2013 Pump Express