THE NATION'S LEADING PUMP & PARTS SUPPLIER!
Goulds Submersible Sewage Pumps - 60 Hz WS1038B (WS1038B)
* Overnight Shipping Available!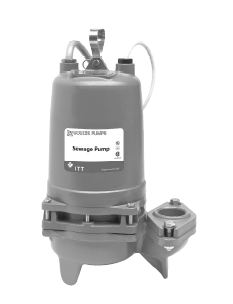 Pump Express delivers Goulds pumps and pump parts to your door ! We have Goulds Submersible Sewage Pumps - 60 Hz WS1038B for sale. You will pay less by ordering direct from our Goulds distribution warehouse, eliminating the middleman in the supply chain. For help selecting the right Goulds pump and pump replacement parts speak with one of our Goulds pump representitives today ! Call our Toll Free Help Line - 1-800-298-4100. Ideal for sites where waste or drainage must be disposed of quickly, quietly and efficiently. Specifically designed for homes, sewage systems; dewatering/effluent and water transfer applications. Extended warranty available for residential applications.
Key Features:
Horsepower - 1
Phase - 3
Volts - 200
Max. Amps - 6.0
Weight (lbs.) - 85
Questions before buying? Ask the expert about this item. Sorry, do not submit repair related questions.

Contact a pump specialist to assist you in finding the right pump or pump part. Our Factory Authorized pump experts can help you find the best solution and the GUARANTEED LOWEST PRICE !
Call 1-800-429-0800
Mon - Fri : 7AM to 4:30 PM
Saturday : 7AM to 1PM Eastern Standard Time

Copyright ® 2013 Pump Express