Goulds Shallow Well Jet Pumps J5SH (J5SH)
* Overnight Shipping Available!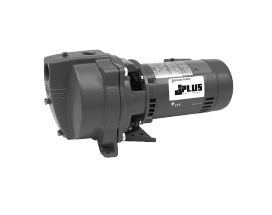 Pump has an integral shallow well adapter built into the casing, which eliminates the need for a separate shallow well adapter.
Key Features:
Horsepower - 1/2
Pipe connections:
1 1/4" NPT suction
1" NPT drive (pressure).
Pressure switch: AS4 preset at 30-50 PSI
Questions before buying? Ask the expert about this item. Sorry, do not submit repair related questions.

Areas We Serve

New Jersey
New York
Connecticut
Nationwide
Subscribe to our newsletter
Pump Express
190 Main Avenue
Wallington NJ 07057
(800) 298-4100
Copyright ® 2013 Pump Express