Barnes 3SF1074L - 1 HP Submersible Fountain Pump (109975)
* Overnight Shipping Available!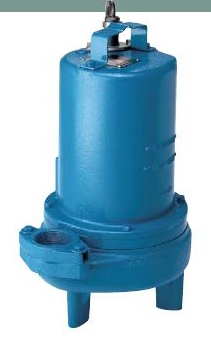 Barnes UL listed fountain pumps are the market leader in decorative water applications. All bronze and stainless steel construction, 1/3 to 1 HP units available in both 115V and 230V single phase. Stainless Steel Screen (SFU), Stainless Steel Shaft, Thermal overload protection in motor, Oil filled motor. Optional Seal Materials, Cord and Impeller trims available.
Key Features:
HP - 1.0
Volt/PH - 200-240/1
Hz - 60
RPM - 1750
Nema Start Code - D/G
Full Load Amps - 8.8/8.3
Locked Rotor Amps - 21.5/25.8
Cord Size - 14/3
Cord Type - SOW
Cord O.D. - 0.530 (13.5 mm)
Questions before buying? Ask the expert about this item. Sorry, do not submit repair related questions.

Contact a pump specialist to assist you in finding the right pump or pump part. Our Factory Authorized pump experts can help you find the best solution and the GUARANTEED LOWEST PRICE !
Call 1-800-298-4100
Mon - Fri : 7AM to 4:30 PM
Saturday : 7AM to 1PM Eastern Standard Time

Areas We Serve

New Jersey
New York
Connecticut
Nationwide
Subscribe to our newsletter
Pump Express
190 Main Avenue
Wallington NJ 07057
(800) 298-4100
Copyright ® 2013 Pump Express