Barnes Submersible Grinder Pump PGPP2022A (112916)
* Overnight Shipping Available!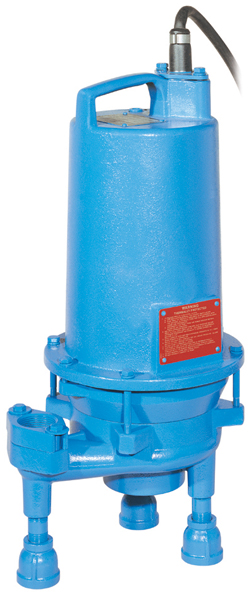 Barnes grinder pumps are designed to reduce sewage particles to a finely ground slurry. The OmniGrind Plus features patented two stage technology allowing the pump to run continuously at high or low heads.

Features: UL & CSA Listed, Cast Iron Construction, Stainless Steel Hardware, Quick Connect Style Cords, Class F Insulation, Capacitor Start / Capacitor Run, Single Phase Design, Oil Filled Motor, Options: Seal Material, Impeller Trims, Cord Length, Moisture Sensors, Moveable Fitting, Breakaway Fittings, Leg Kit, Explosion Proof Models Available, Automatic Configurations for 1 & 2 HP Models.
Key Features:
HP - 2
Volt/PH - 240/1
Hz - 60
RPM - 3450
Nema Strat Code - H
Full Load Amps - 15.0
LOcked Rotor Amps - 53.8
Cord Size - 14/3
Cord Type - SOW
Cord O.D. + .02 (.5) - 0.61 (15.5 mm)
Questions before buying? Ask the expert about this item. Sorry, do not submit repair related questions.

Contact a pump specialist to assist you in finding the right pump or pump part. Our Factory Authorized pump experts can help you find the best solution and the GUARANTEED LOWEST PRICE !
Call 1-800-298-4100
Mon - Fri : 7AM to 4:30 PM
Saturday : 7AM to 1PM Eastern Standard Time

Areas We Serve

New Jersey
New York
Connecticut
Nationwide
Subscribe to our newsletter
Pump Express
190 Main Avenue
Wallington NJ 07057
(800) 298-4100
Copyright ® 2013 Pump Express