Little Giant Parts Washer Pump PE-2YSA (518550)
* Overnight Shipping Available!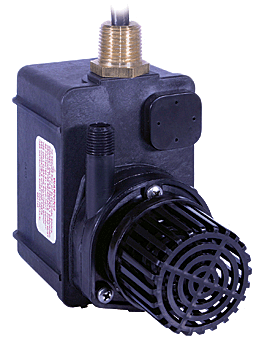 Parts Washer Pump PE-2YSA
For submerged use in parts washers using aqueous solutions or UL-listed solvents.
Features: Completely submersible, Rated for continuous duty, 1/4" MNPT discharge, Thermal overload protection, 1/2" MNPT Master Builders conduit fitting, 6 power cord without plug, Nylon pump head, Double lip Viton shaft seal, Stainless steel motor shaft, 1/2" MNPT Builders fitting
Key Features:
Horsepower 1/40
Flow 300GPH @ 1
Cord Length 6
Shut Off 12.2
Voltage 115
Hertz 60
Amps .8
Watts 47
Weight 4.5
Height 5.55
Width 2.9
Length 5.4
Questions before buying? Ask the expert about this item. Sorry, do not submit repair related questions.

Contact a pump specialist to assist you in finding the right pump or pump part. Our Factory Authorized pump experts can help you find the best solution and the GUARANTEED LOWEST PRICE !
Call 1-800-298-4100
Mon - Fri : 7AM to 4:30 PM
Saturday : 7AM to 1PM Eastern Standard Time

Areas We Serve

New Jersey
New York
Connecticut
Nationwide
Subscribe to our newsletter
Pump Express
190 Main Avenue
Wallington NJ 07057
(800) 298-4100
Copyright ® 2013 Pump Express