Berkeley High-Pressure Air-Cooled Gas Engine Drive Series
* Overnight Shipping Available!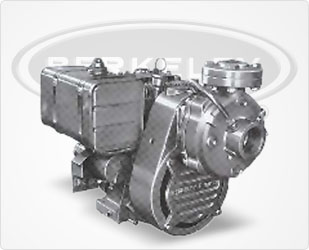 High-Pressure Air-Cooled Gas Engine Drive Series
Engine Drive for Mobile Mounting - incorporates a selected group of high-pressure, engine driven units with special design features and operating characteristics. All models produce high pressure-flow characteristics for stable operation. High discharge pressure provide for long hose lays, or steep up-hill pumping situations, with ample residual pressure at nozzle to generate the high velocities required for flat stream trajectory and effective penetration. The flow rate ranges accomodate teh several truck size installations most commonly used in the field.
Key Features:
Cast iron pump case bracket and speed increaser housing
Hydraulically-balanced bronze impeller
Integral shaft and double-row bearing assembly is sealed and lubricated for life
Timing belt drive increases pump speed - requires no lubrication
Questions before buying? Ask the expert about this item. Sorry, do not submit repair related questions.

Contact a pump specialist to assist you in finding the right pump or pump part. Our Factory Authorized pump experts can help you find the best solution and the GUARANTEED LOWEST PRICE !
Call 1-800-298-4100
Mon - Fri : 7AM to 4:30 PM
Saturday : 7AM to 1PM Eastern Standard Time

Areas We Serve

New Jersey
New York
Connecticut
Nationwide
Subscribe to our newsletter
Pump Express
190 Main Avenue
Wallington NJ 07057
(800) 298-4100
Copyright ® 2013 Pump Express