Berkeley P90R Pumper & Pumper Gas Engine Drive Pumps Series (P90R)
* Overnight Shipping Available!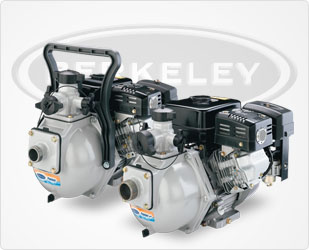 Pumper & Pumper Plus Air-Cooled Gas Engine Drive Pumps Series
The BERKELEY PumperTM and Pumper PlusTM series pumps are robust, versatile and designed for portability, typically where electrical power is not readily available.
Key Features:
Powder Coated High Grade Alloy Casing And Yoke
Quick Fill 2 Priming Port
Built In Non-Return Valve
Three Way Discharge
Robin Gas Engine
Carry Handle
Questions before buying? Ask the expert about this item. Sorry, do not submit repair related questions.

Contact a pump specialist to assist you in finding the right pump or pump part. Our Factory Authorized pump experts can help you find the best solution and the GUARANTEED LOWEST PRICE !
Call 1-800-298-4100
Mon - Fri : 7AM to 4:30 PM
Saturday : 7AM to 1PM Eastern Standard Time

Areas We Serve

New Jersey
New York
Connecticut
Nationwide
Subscribe to our newsletter
Pump Express
190 Main Avenue
Wallington NJ 07057
(800) 298-4100
Copyright ® 2013 Pump Express