Laing E1 - Energy Smart Plastic Circulator Pumps
* Overnight Shipping Available!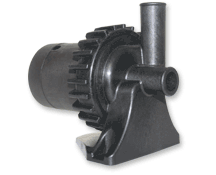 E1 - ecocirc E Series Energy Smart Plastic Pumps
Features:
Saves up to 68% electricity compared to a standard circulating pump
Highly efficient ECM Technology
World Voltage
Long lasting, silent operation
Resistant to scale build up
Maintenance free without blockage, extended service life
Single bearing design
Shaftless and sealless
Key Features:
Applications:
Electronics Cooling
Chiller Systems
Water Circulation
Liquid Transfer
Ozone Treatment
General Purpose Pumping
Questions before buying? Ask the expert about this item. Sorry, do not submit repair related questions.

Contact a pump specialist to assist you in finding the right pump or pump part. Our Factory Authorized pump experts can help you find the best solution and the GUARANTEED LOWEST PRICE !
Call 1-800-298-4100
Mon - Fri : 7AM to 4:30 PM
Saturday : 7AM to 1PM Eastern Standard Time

Areas We Serve

New Jersey
New York
Connecticut
Nationwide
Subscribe to our newsletter
Pump Express
190 Main Avenue
Wallington NJ 07057
(800) 298-4100
Copyright ® 2013 Pump Express