Liberty Model 405 1/2 hp Commercial Drain Pump (405)
* Overnight Shipping Available!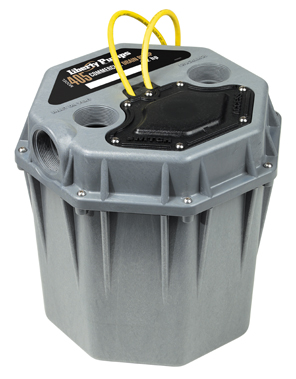 Model 405 1/2 hp Commercial Drain Pump
Libertys 405 is a specially designed commercial drain pump built to perform in high-head, high temperature situations. Our QuickTree Technology provides a separate access cover for easy switch inspection. For gray wastewater applications, the 405 is perfect for laundry trays, multi-compartment sinks, bar sinks, utility sinks, dishwashers and allows you the freedom to install fixtures where gravity drain lines are not available. The system arrives fully assembled and ready to install.
Key Features:
1/2 hp.
2" Discharge
3/8" Solids Handling
Questions before buying? Ask the expert about this item. Sorry, do not submit repair related questions.

Contact a pump specialist to assist you in finding the right pump or pump part. Our Factory Authorized pump experts can help you find the best solution and the GUARANTEED LOWEST PRICE !
Call 1-800-429-0800
Mon - Fri : 7AM to 4:30 PM
Saturday : 7AM to 1PM Eastern Standard Time

Areas We Serve

New Jersey
New York
Connecticut
Nationwide
Subscribe to our newsletter
Pump Express
190 Main Avenue
Wallington NJ 07057
(800) 429-0800
Copyright ® 2013 Pump Express