Liberty HT40 Series 4/10 hp High Temp Sump Pump (HT40)
* Overnight Shipping Available!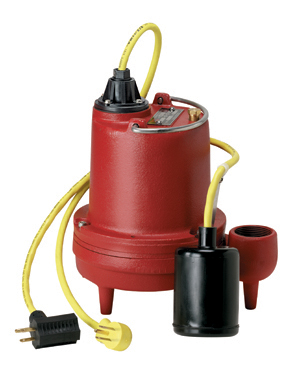 HT40-Series 4/10 hp High Temp Submersible Pump
Handling fluid temperatures of up to 200 degrees F., Libertys HT40-series submersible pump is designed for hot water applications such as boiler blow-down pits, condensate pits and high temperature water transfer. Other features include all cast iron housings, epoxy powder coat finish and a high temperature float.
Key Features:
4/10 hp.
1 1/2" Discharge
3/4" Solids Handling
Q:
Can I use the Liberty HT40 Series sump pump to remove blow down hot water from a boiler ?
by
J&S Plumbing & heating
from MN on February 28,2013
A:
The liberty HT40 Series high temperature sump pump is rated for 200 degrees Max ( Temp.) Check to make sure your boiler water discharge does not exceed that temperature.

Contact a pump specialist to assist you in finding the right pump or pump part. Our Factory Authorized pump experts can help you find the best solution and the GUARANTEED LOWEST PRICE !
Call 1-800-429-0800
Mon - Fri : 7AM to 4:30 PM
Saturday : 7AM to 1PM Eastern Standard Time

Areas We Serve

New Jersey
New York
Connecticut
Nationwide
Subscribe to our newsletter
Pump Express
190 Main Avenue
Wallington NJ 07057
(800) 429-0800
Copyright ® 2013 Pump Express