THE NATION'S LEADING PUMP & PARTS SUPPLIER!
Blue Angel BWLS100 - 1 HP Cast-Iron Permanent Lawn Pump
* Overnight Shipping Available!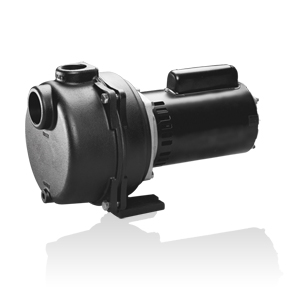 BWLS100 - 1 HP Cast-Iron Permanent Lawn Sprinkling Pump
* 42.8 GPM @ 5 (30 PSI)
* Durable Cast-Iron Volute and Construction
* Corrosion-Resistant, Reinforced Thermoplastic Impeller and Diffuser
* High-Efficiency Square Flange Motor is Thermally Protected to Prevent Overheating and Universally Available If Replacement is Ever Required
* Dual Voltage Motor, Factory Wired for 240 Volts
* 2" NPT Suction with 1-1/2" NPT Discharge
* Suction Lift Up To 25
* 105 Total Dynamic Head
* Shipping Weight, 60 lbs
* Designed to Operate Underground Sprinkling Systems, Draw Water from Well, Lake or Ponds for Watering, Pool Filling or Any Other Applications Where High Water Volume is Needed

Key Features:
Single Phase
Cast Iron Construction
Shallow Well Jet
Questions before buying? Ask the expert about this item. Sorry, do not submit repair related questions.

Contact a pump specialist to assist you in finding the right pump or pump part. Our Factory Authorized pump experts can help you find the best solution and the GUARANTEED LOWEST PRICE !
Call 1-800-429-0800
Mon - Fri : 7AM to 4:30 PM
Saturday : 7AM to 1PM Eastern Standard Time

Copyright ® 2013 Pump Express