Grundfos BMP, -N, -R Series Piston Pumps
* Overnight Shipping Available!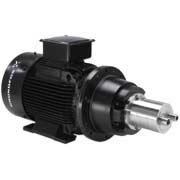 BMP (E) Pumps
The newly developed range of BMP axial piston pumps are an excellent choice whenever you need a reliable and compact pump for medium and high pressure.
The pump range features low energy consumption, corrosion resistant material and low pulsation. Furthermore the pumps require minimal service and at the same time the BMP is the most compact pump on the market, giving systems builders a free hand to design more compact systems.
The BMP pump range consists of three variants:
> BMP for industrial tap water processes
> BMP - N for softened, demineralized, and membrane filtered water
> BMP - R for desalination of seawater

Key Features:
Axial Piston Pump
Energy Efficient
Corrosion Resistant
Used In The Processing Of Water
Single & Three Phase
Questions before buying? Ask the expert about this item. Sorry, do not submit repair related questions.

Contact a pump specialist to assist you in finding the right pump or pump part. Our Factory Authorized pump experts can help you find the best solution and the GUARANTEED LOWEST PRICE !
Call 1-800-298-4100
Mon - Fri : 7AM to 4:30 PM
Saturday : 7AM to 1PM Eastern Standard Time

Areas We Serve

New Jersey
New York
Connecticut
Nationwide
Subscribe to our newsletter
Pump Express
190 Main Avenue
Wallington NJ 07057
(800) 298-4100
Copyright ® 2013 Pump Express