Armstrong 6000 HydroPAK Pumps
* Overnight Shipping Available!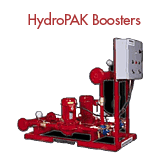 Armstrong Pumps introduces the Series 6000 HYDROPAK line of packaged booster systems.
Series 6000 HYDROPAK applications include commercial, high rise, industrial and other installations requiring a boost in water pressure. The Series 6000 HYDROPAK fulfills the need for an engineered, compact, ready to install and factory tested booster system. Responding to flow & pressure demands, the HYDROPAK is equipped with an autonomous, state of the art control system that provides uninterrupted, unattended pump operation in the most energy efficient way.
Key Features:
Commercial
Industrial
Pre-Packaged
Turn Key
Product Availability: When you need it Today ! - OVERNIGHT SHIPPING AVAILABLE - Pump Express is the Nations PREMIER ARMSTRONG PUMP SUPPLIER. We have Armstrong Series 6000 HydroPAK Pumps and parts for sale. For help selecting the right pump and pump replacement parts call our Armstrong Pump Hot Line at 1-800-298-4100
Questions before buying? Ask the expert about this item. Sorry, do not submit repair related questions.

Contact a pump specialist to assist you in finding the right pump or pump part. Our Factory Authorized pump experts can help you find the best solution and the GUARANTEED LOWEST PRICE !
Call 1-800-298-4100
Mon - Fri : 7AM to 4:30 PM
Saturday : 7AM to 1PM Eastern Standard Time

Areas We Serve

New Jersey
New York
Connecticut
Nationwide
Subscribe to our newsletter
Pump Express
190 Main Avenue
Wallington NJ 07057
(800) 298-4100
Copyright ® 2013 Pump Express