THE NATION'S LEADING PUMP & PARTS SUPPLIER!
Armstrong 4600 HSC PUMPS
* Overnight Shipping Available!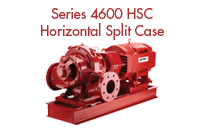 The Series 4600 is the state of the art Horizontal Split Case pump based on the "Tilted Parting" concept to minimize turbulence at the eye of the impeller by its straight laminar approach, thus maximizing efficiency. This also results in the lowest profile and minimum floor space of any HSC pump, lowering installation costs. Cartridge seals and bearing removal nuts ensure ease of maintenance.
Key Features:
Product Availability: When you need it Today ! - OVERNIGHT SHIPPING AVAILABLE - Pump Express is the Nations PREMIER ARMSTRONG PUMP SUPPLIER. We have Armstrong SERIES 4600 HSC PUMPS and parts for sale. For help selecting the right pump and pump replacement parts call our Armstrong Pump Hot Line at 1-800-298-4100
Questions before buying? Ask the expert about this item. Sorry, do not submit repair related questions.

Contact a pump specialist to assist you in finding the right pump or pump part. Our Factory Authorized pump experts can help you find the best solution and the GUARANTEED LOWEST PRICE !
Call 1-800-429-0800
Mon - Fri : 7AM to 4:30 PM
Saturday : 7AM to 1PM Eastern Standard Time

Copyright ® 2013 Pump Express