THE NATION'S LEADING PUMP & PARTS SUPPLIER!
Taco KS Vertical Split-Coupled In-Line Pumps
* Overnight Shipping Available!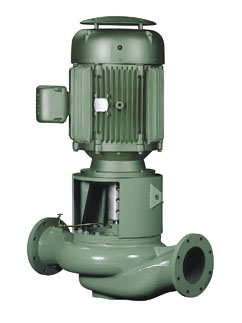 Taco KS Vertical Split-Coupled In-Line Pumps are designed for optimum performance, easy installation and simplified maintenance. The split coupled design enables you to change the seal without disturbing the motor or piping. The axial load is hydraulically balanced to increase bearing life, deliver better pump efficiencies and lower NPSH requirements. Theyre ideal for HVAC and Industrial application and Domestic Water Service flows to 2500 GPM.
Features
Simplified installationLower Installed Cost
Standard Seal Design Allows Flexibility of Seal Options
Precision Aluminum Coupling
Standard High Efficiency Impellers on all Models
Standard Drilled, Tapped Mounting Holes at Base of Casing
Throttle Bushing Keeps Contaminants Away from Seal
Replaceable Casing, Wear Ring and Pump Support Bracket Save Money
Easy Maintenance Without Disturbing Motor or Piping
Extended Seal Life, Less Downtime
Key Features:
Questions before buying? Ask the expert about this item. Sorry, do not submit repair related questions.

Contact a pump specialist to assist you in finding the right pump or pump part. Our Factory Authorized pump experts can help you find the best solution and the GUARANTEED LOWEST PRICE !
Call 1-800-429-0800
Mon - Fri : 7AM to 4:30 PM
Saturday : 7AM to 1PM Eastern Standard Time

Copyright ® 2013 Pump Express