THE NATION'S LEADING PUMP & PARTS SUPPLIER!
"Offering sales & technical support for the worlds leading manufacturers of pumps and equipment"
Wilo Pumps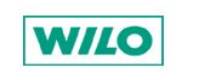 PUMP BRANDS FOR SALE
Wilo Pumps for Sale:
Wilo pumps, pumping systems and related electronics are available for the hydronic, HVAC, municipal, industrial, residential, commercial, manufacturing, process and water treatment/supply markets. Wilo pumps are known for their innovative and energy-efficient design. Wilo is credited with having invented the first fully electronic pump, followed by the first energy-efficient electronic pump. Wilo currently manufactures small wet rotor circulators to 32' head and 38 USGPM, commercial wet rotor multiple speed circulators to 70' head and 225 USGPM, commercial dry rotor (mechanically sealed) in-line pumps to 90' and 1,700 USGPM vertical multiple stage pumps to 750' and 150 USGPM and submersible pumps to 2,000 and 2,000 USGPM. Pump Express is a leading nationwide Wilo pump distributor. We offer the lowest prices on our Wilo pumps and To pump parts for sale.

Areas We Serve

New Jersey
New York
Connecticut
Nationwide
Subscribe to our newsletter
Pump Express
190 Main Avenue
Wallington NJ 07057
(800) 298-4100
Copyright ® 2013 Pump Express