THE NATION'S LEADING PUMP & PARTS SUPPLIER!
"Offering sales & technical support for the worlds leading manufacturers of pumps and equipment"
Sta-Rite Pumps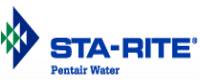 PUMP BRANDS FOR SALE
Sta-Rite Pumps for Sales:
Sta-Rite pumps are available as sump, sewage, effluent, jet, well, centrifugal, submersible, utility and other types of pumps for the residential, commercial and industrial markets. In addition to Sta-Rite pumps, Sta-Rite also produces a wide range of motors, tanks, controls and accessories which are distributed in more than a hundred countries around the world. Since it's founding 75 years ago, Sta-Rite has been driven to produce pumps "built right to stay right. Pump Express is a leading nationwide Sta-Rite pump distributor. We offer the lowest prices on our Sta-Rite pumps and Sta-Rite pump parts for sale.

Areas We Serve

New Jersey
New York
Connecticut
Nationwide
Subscribe to our newsletter
Pump Express
190 Main Avenue
Wallington NJ 07057
(800) 298-4100
Copyright ® 2013 Pump Express