Grundfos Pumps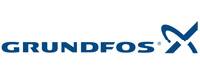 PUMP BRANDS FOR SALE
Grundfos Pumps For Sale:
Grundfos pumps are a mainstay in the residential, industrial and commercial HVAC markets. Their high-tech water pumps and pumping systems are innovations in pump technology. Grundfos pumps are manufactured with high priority placed on product design and materials research, which results in the reliability and efficiency of Grundfos pump products. Grundfos pumps have a long standing reputation for their high quality stainless steel parts, in addition, to the growing popularity of their excellent electronic controls and variable frequency drives.
[[more]]
Grundfos Pump Distributor:
Pump Express is a leading Grundfos pump distributor. We offer the lowest prices on all Grundfos pumps and Grundfos pump parts for sale and ship direct to you. Our selection includes Grundfos well pumps, circulator pumps, solar pumps, water pumps, submersible pumps, booster pumps, centrifugal pumps, and more.

Areas We Serve

New Jersey
New York
Connecticut
Nationwide
Subscribe to our newsletter
Pump Express
190 Main Avenue
Wallington NJ 07057
(800) 298-4100
Copyright ® 2013 Pump Express