THE NATION'S LEADING PUMP & PARTS SUPPLIER!
Bell & Gossett Circulator Pump Bearing Assemblies (186863 )
* Overnight Shipping Available!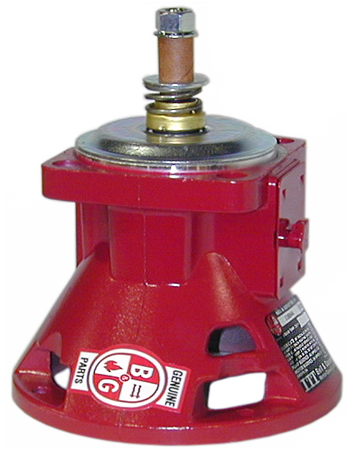 Bell & Gossett 186863 Bearing Assemble
Designed to serve reliably for years. Built with a factory specified, precision-ground and hardened pump shaft and fitted with
bearings that maintain exact shaft alignment.
Key Features:
For Models
PD-35 Iron Body
PD-35 Iron Body With Bronze Impeller
PD-35 All Bronze
PD-37 Iron Body
PD-37 Iron Body With Bronze Impeller
PD-37 All Bronze
Less Impeller
Product Availability: When you need it Today ! - OVERNIGHT SHIPPING AVAILABLE - Pump Express delivers Bell & Gossett pumps and pump parts to your door ! We have B&G and hard to find replacement parts for sale. You will pay less by ordering direct from our Bell & Gossett distribution warehouse, eliminating the middleman in the supply chain. For help selecting the right B&G pump and pump replacement parts speak with one of our Bell & Gossett pump representitives today ! Call Toll Free - 1-800-298-4100.
Questions before buying? Ask the expert about this item. Sorry, do not submit repair related questions.

Contact a pump specialist to assist you in finding the right pump or pump part. Our Factory Authorized pump experts can help you find the best solution and the GUARANTEED LOWEST PRICE !
Call 1-800-429-0800
Mon - Fri : 7AM to 4:30 PM
Saturday : 7AM to 1PM Eastern Standard Time

Copyright ® 2013 Pump Express